Interactive maths adventure game to feed the beetle and avoid the bees...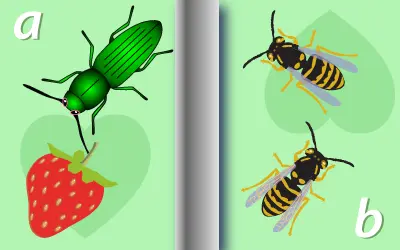 Fast moving interactive game to learn maths where you control the beetle and the bee moves randomly about the screen. The bee should be avoided and the strawberries collected by answering maths questions from the topic you have selected - this is learning maths for fun!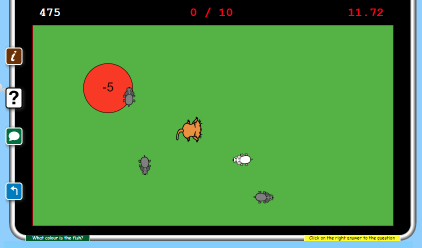 Notes
Fast moving game with character control via keyboard arrows.
Suitable for tablets and mobiles by tapping the direction you want the beetle to go.
Learn or revise your maths and win strawberries for your beetle!
On the second set of 5 levels there are 2 bees to avoid...
It's a fun game, but it can be hard to get through to the end!
Duck shoot * The frog flies * Pong * The beetle and the bee
Four in a row * Mix and match * Sow grow
Choose or lose * Cat and mouse * Rock fall